Lorraine McKeand
Contemporary Art, Traditional Art and Botancial Art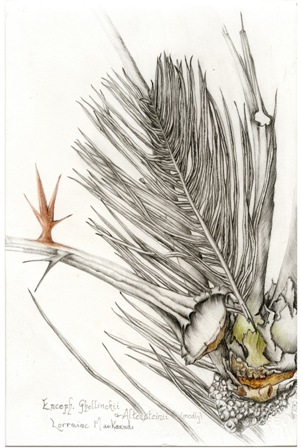 CONTACT: Lorraine MacKeand – BA (FA)
Tel: 082 290 6889
0110212362@neomail.co.za
Lessions offered: Monday afternoons, Tuesday or Wednesday mornings.
Studio is in Solheim (Fishers Hill)
Botancial Artwork
Instruction on how to create Botanical artworks:
Graphic and Coloured Pencils
Introduction to Materials
How to "see" the plant
Discussion on Light and Shadows, resulting in Form
Stages of Preparation:
The layout and preparation of plant, flower, root onto Art Paper (Hot Press)
 How the pencil tones are applied i.e. the way in which pencils are prepared and method of drawing
 Pencil and coloured pencil work – dry pencil and Polychromos (wax)
A third lesson is offered if required, as this is purely an Introduction in the Concepts and Creation of Botancial artwork.
FEES:  Reasonable – a fee will be given on enquiry – payable per lesson
DATES: Please phone Lorraine for the latest course schedule
Art Guidance in the Concepts of Abstract/Contemporary Art
Whether Representation or Non-representation both are offered by Lorraine.  Lessons include:
Discussion and guidance in the Thought Making Process of Abstract Art
How to work with Acrylic medium/Watercolours/Mixed media – various techniques
Tuition in Art History for senior pupils in 1st/2nd year university.