On Saturday the 18th August 2018 Ia Crous will be demonstrating one of her water colour paintings at the Edenvale Community Centre for the Paint & Palette Artist's Group.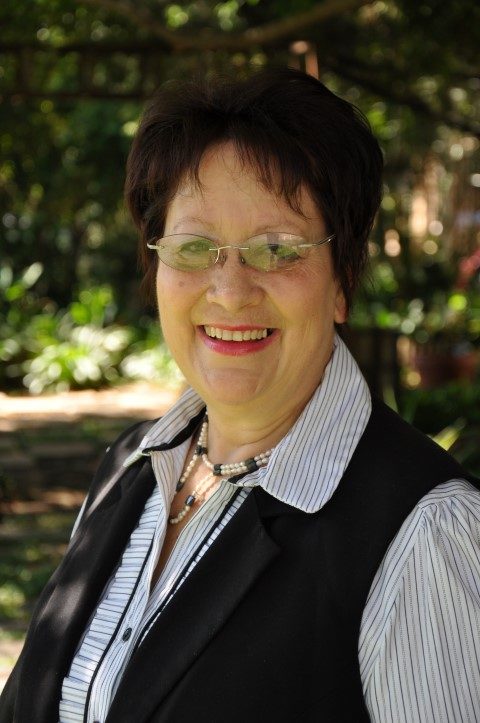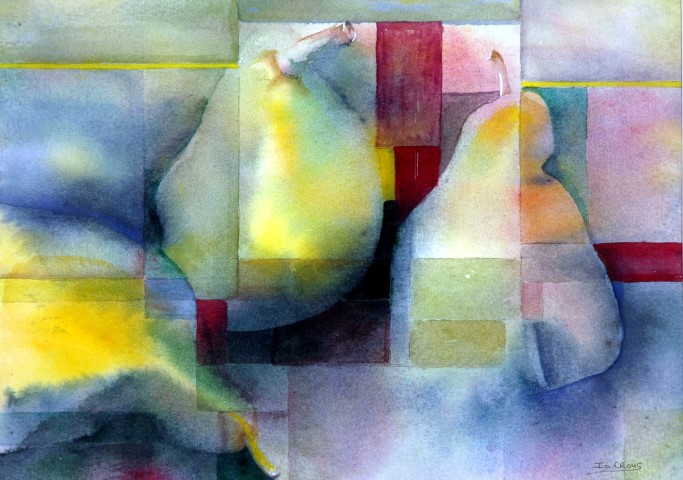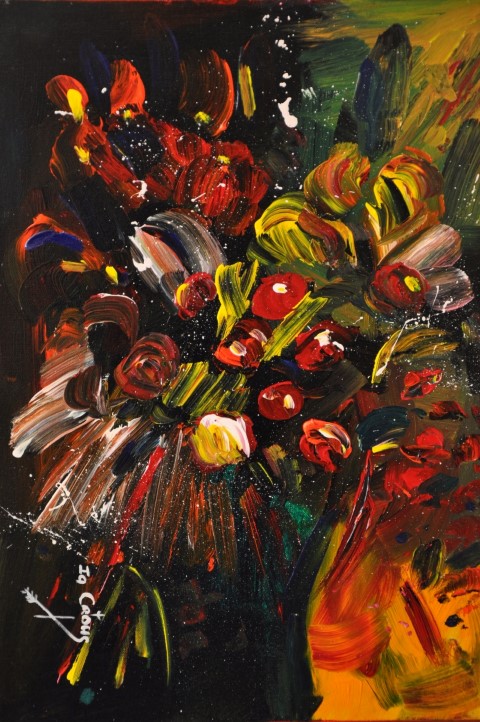 Ia was born in the  in  Delareyville, grew up on a farm , studied at the University of the Free State and  is married  with two daughters.
Ia has always been 'creating' or learning something new with hobbies like classical embroidery, reading, dancing and travelling. The International Diploma as a Fashion Designer gave her the opportunity to work in this extremely competitive sector for twenty years.Ia's life took a totally new direction in 2000, when she took a few classes in water colour.
Ia soon discovered how strong the emotional impact of colour is on her style.  Every time she was confronted with some negative emotions after being criticized, Ia would start a new "painting" on a bigger canvas than usual.  Talking to herself, explaining through every colour the why, the what and the where, by her loose expressive strokes, she came to terms with her emotions.  She also experiences that in most cases the same colour does not always describe the same emotion and  this research led to an annual course of VIART.  The Art Biannual in Venice of August 2009, confirmed Ia's belief  that colour is playing a significant role, symbolically and psychologically, not only on a personal or a national level e.g. "The Red Cross" or the "Green Movement/ Green Party".
Ia is a self-taught professional fine artist but also has attended many workshops by both national and international artists and she  is  in constant communication with likeminded artists.  She takes every opportunity to exhibit her work to smaller audiences, which let to a solo exhibition in a small gallery in Clarens, The Free State Art Festival, Aardklop, Gariep, etc., and this provided her the opportunity that she was looking for.
Ia's artworks are to be found throughout South-Africa, Germany, Austria, Tuscany, The UK, Belgium and the USA and  the internet  is her "Private Home Mini Gallery".
On Saturday, the 18th August 2018, Ia Crous will demonstrate a  her technique of painting using  watercolours
Please join the Paint and Palette Group at the Edenvale Community Centre (corner of Van Riebeeck Avenue and 2nd Street) at 13:30 for 14:00. Entrance fee is only R50 for visitors, R20 for members – including refreshments. Contact  Moira Simonsen 083 721 0516